Clinical Procedure Scheduling
Simplifying scheduling the way clinician expect it to be
Ensure that a patient knows what to expect during clinical procedure and ensure that everything is in place for the procedure to occur.
Ensure that a patient's procedure is up to date and intimated properly
Patient safety is always a consideration, which means accuracy in recording details is critical.
Register the patients, collect fees, and verify patient's communication and invoicing.
Schedule appointments and any necessary follow-ups for post procedure care.
Before clinical procedure can take place, they must ensure all necessary paperwork such as consent forms and allergy lists are completed and on file
Make sure all required tests needed prior to procedure are done
Communicate with each patient through instructions about what must be done prior to clinical procedure, what time they need to arrive, and let them know they will need to be accompanied, local anesthesia is involved.
Review all instructions with the patient to ensure better understanding and post procedure care.
Procedure Scheduling Simplified for Clinic, Poly-Clinic and Hospital.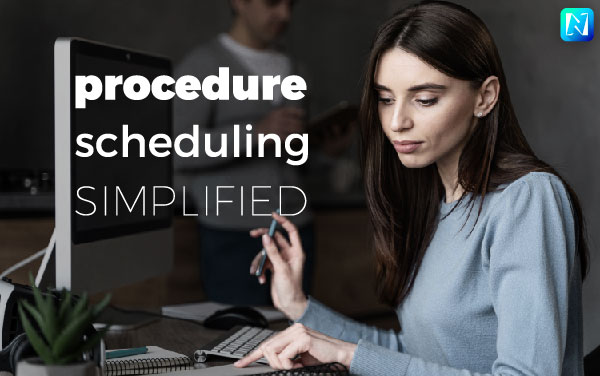 Frequently Asked Questions